Whether it's your first home or your fifth, great decor is key for creating a warm and inviting space. These ideas can all be done in a weekend and with little expense to help decorate your space like a pro, and help you make your space feel like home.
Step 1: Clean Your House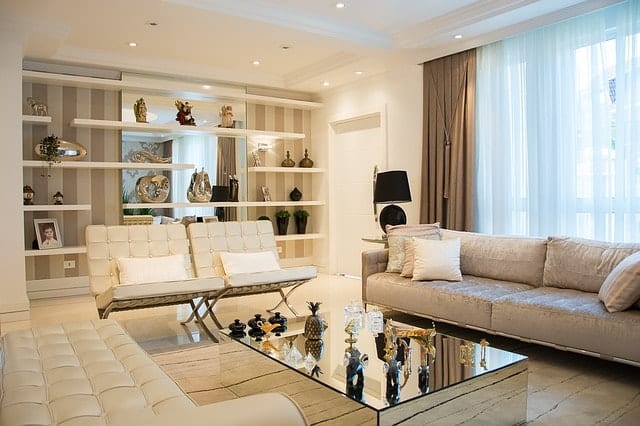 The first step in decorating your house is to give it a thorough clean from top to bottom. This includes decluttering and getting rid of any items that you no longer use or no longer fit into your design aesthetic. It's amazing how quickly a deep clean and clearing out clutter can change the appearance of your home. Your cleaning checklist should include:
Vacuuming and mopping the floors
Dusting walls, ceilings, and shelves
Wiping down baseboards
Cleaning all bathroom surfaces
Cleaning all kitchen surfaces and appliances inside and out
Sorting through and tidying up closets
Helpful Tip: Make sure you dust before you vacuum, so you can suck up all those allergenic particles floating around.
Step 2: Freshen up the Paint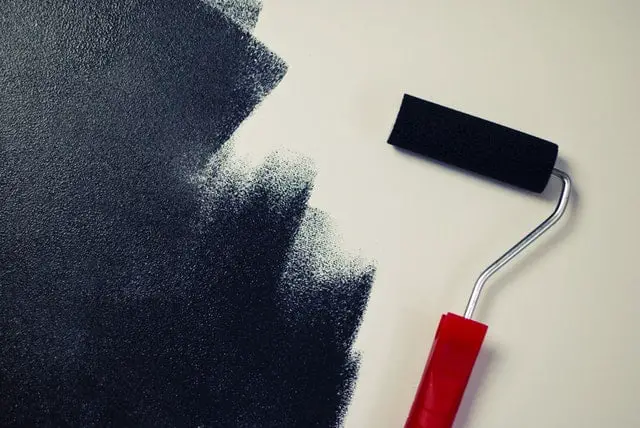 Once you've got a clean slate to work with, decide if you want to change your paint color. Pick out a few paint chips from the home improvement store and either tape them up on the wall, or purchase a small color sample of paint to spot-test on the wall. When it comes to choosing a paint color for your space, go with what you're drawn to. If you have any large pieces of furniture you'd like to incorporate, look for color themes that can be used in your paint or trim colors — and select colors that will go with your furniture. Finally, don't be afraid of color. While light, neutral colors are often recommended, a bold accent wall or a playful pattern can really help to liven up a space while showing off your personality.
Keep in Mind: Painting is a fairly simple and inexpensive home decor project, so if you aren't in love with the color you end up choosing, you can always change it.
Helpful Tip: Prep work is very important for making the final results of your paint job look their best. Take your time to thoroughly clean the wall, patch any holes, and tape and prime well.
Step 3: Start in the Bedroom
The first room in your home you should decorate is the bedroom. After all, you're going to be spending up to a third of your time in this room each and every day, so you want it to look its best and be inviting. Invest in some quality linens, and maybe a headboard for the bed. Matching side tables, bedside lamps, and a storage bench at the foot of the bed can help really tie the look of your bedroom together.
Step 4: Add Some Focal Pieces
Each room of your home should have a focal point or two. This can be anything from an opulent piece of furniture or an appliance, to a themed gallery wall. It helps draw your eye to the spot, and is a natural meeting place when you have guests visit.
Helpful Tip: A living room should have one or two "conversation areas" where people can comfortably sit and talk. Place any sofas or chairs in such a way as to encourage socializing.
Step 5: Hang Some Pictures
The next step in decorating your house is to hang some items on the wall. Framed family photos are a nice way to display some treasured memories. If you have any pieces of art, get them out of storage and find a spot to share them.
Warning: Make sure that your frames are adequately secured to the wall so that they don't fall off or cause damage to the drywall or plaster. Wall anchors, drywall plugs, and adhesive hooks are all solid choices for the task.
Step 6: Place Some Plants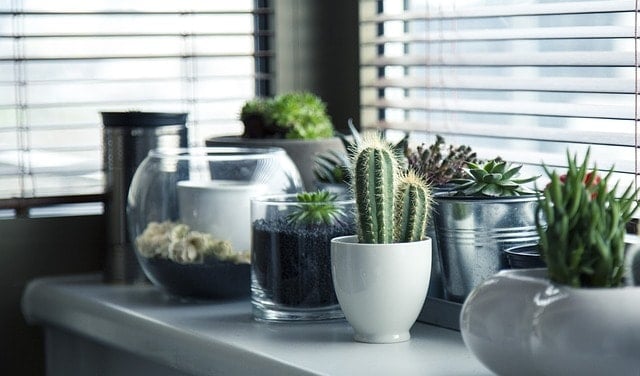 Once you've got your other decor items in place, add some color and greenery with plants. Not only will they add visual interest to a room, but they can even help freshen up the air you breathe. Plants are also suitable for use in every room of your home, from the bathroom to the bedroom. If you're not interested in the upkeep that comes from living plants and flowers, you can create a beautiful artificial arrangement that looks just as good for a fraction of the cost.
Warning: Some common and popular houseplants can be toxic to pets. Always check that a plant is safe for the animals in your home before bringing it home.
Step 7: Tie Everything Together
The final step in decorating your house is to tie everything together. This can be done with the use of color, texture, or another design element. Once you've chosen your tie-in, ensure there's a little bit of it in every room. For example, if the color blue is your tie-in, you may have an accent wall in the bedroom, throw pillows in the living room, a spot of blue in the kitchen tile or backsplash, and maybe blue towels in the bathroom. This sort of thing helps to keep the "flow" between rooms and makes your house feel like it's had the touch of a professional designer, without the hefty price tag.