Many Americans don't get enough essential nutrients such as calcium, potassium, vitamin D, and vitamin B12 through diet alone. The solution for some individuals is a vitamin supplement. Ideally, you want a supplement that meets most or all of your needs to minimize how many vitamin supplements you take each day. You're more likely to take a vitamin supplement daily if it doesn't seem like a chore. Since not all vitamin supplements are created equal, it's wise to do some research first.
Finding the Right Vitamin Supplement
While vitamin supplements are not intended to completely replace the nutrients your body naturally obtains through food, some of the best supplements can make up for nutritional deficiencies. Start by determining what your nutritional needs are before you make a selection. Your doctor should be able to provide an accurate assessment. You also want to take a look at ingredients. Generally, the more natural ingredients in a vitamin supplement the better. Based on consumer reviews and listed ingredients and benefits, here are some of the best vitamin supplements to round out your nutritional needs:
Popular Vitamin Supplements and Related Products
SmartyPants Vitamins Adult Complete Daily Gummy Vitamins With Omega 3s and Folate (180 Gummies)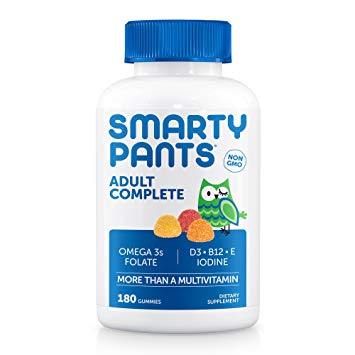 Benefits
• Contains Omega 3 DHA and EPA from small fish oil
• Good source of Vitamin D + B Vitamins
• Made with organic sweeteners only (no high fructose corn syrup)
• 50 percent more vitamin D3
• Gluten free
Customer reviews report that this product has a good taste, which is a plus when choosing a vitamin supplement. It's also easy on the stomach. Adult and kid versions are available.
Amazon Price: $23.03
Vitafusion MultiVite, Gummy Vitamins For Adults (2 pack)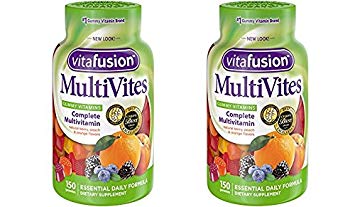 Benefits
• Vitamins are natural flavors and colors (berry, peach, orange)
• Contains Vitamin A equal to a cup of broccoli
• Contains Vitamin C equal to a one tangerine
• Contains Vitamin D equal to 3 ounces of salmon
• Offers 200 percent Vitamin D
• Gluten free
Note: Nutritional comparisons based on 2 gummies.
These supplements are easy to chew. If allergies are a concern, this supplement is free of milk, eggs, peanuts and soy. This product contains most of the essential vitamins plus some lesser-known vitamins not always available in other supplements.
Amazon Price: $36.42 for a 2 pack
NOW Foods Vitamin D3 5000 lu Softgels
Benefits
• 5,000 IU (highest potency possible)
• Helps maintain strong bones
• Supports good dental health
The main purpose of this vitamin supplement is to correct Vitamin D deficiencies. This supplement provides is meant to be a source of Vitamin D3, which is the form of Vitamin D that is synthesized by the skin. If you don't get enough sun, this is a good supplement to make up for that deficiency.
Amazon Price: $10.78
SmartyPants Organics Kids Complete 120 Gummy
Benefits
• Each to chew
• Provides essential vitamins for kids
• Pleasant flavor
• Excellent source of Vitamin D and Omega 3s
Kids will appreciate the taste and parents will appreciate the fact it's made without corn syrup or artificial coloring. If you find it hard to get your kids to take more than one vitamin, this supplement comes in handy since it contains most essential vitamins recommended for kids.
Amazon Price $28.45
Deva Vegan Vitamins Daily Multivitamin & Mineral Supplement 90 tablets (Pack of 2)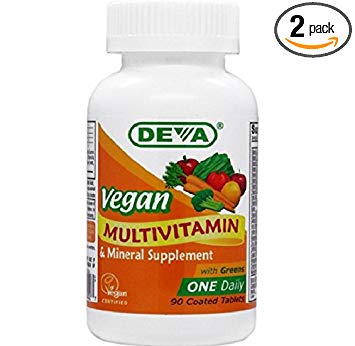 Benefits
• Contains a multiple vitamin and mineral formula
• Enriched with special herbs
• 100 percent vegetarian
• Guaranteed for purity and freshness
• Gluten free
If you're looking for a vegan vitamin supplement, this one comes highly recommended based on customer reviews. While there are plenty of vitamin supplements on the market, it can be difficult to find one that has all the essential vitamins and nutrients you need to supplement your diet.
Amazon Price $17.98
Deva Organic Vegan Vitamins Flax Seed Oil, Omega-3, 90 Vcaps (Pack of 3)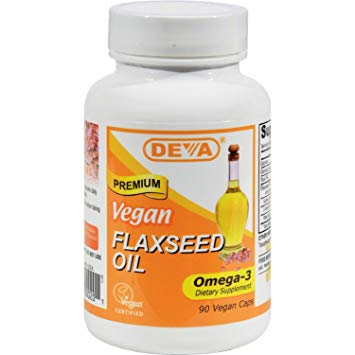 Benefits
• Organic, unrefined and cold pressed
• Provides benefits of flax seed oil without the taste
• 100 percent vegetarian
• Gluten free
If you appreciate the many health benefits of flax seed oil, this vitamin supplement is worth considering. The main benefit of this product is the pleasant taste, which is often not associated with fish oil, which is rich in beneficial omega-3 fatty acids.
Amazon Price: $22.34
Deva Vegan Vitamins Vegan Cal-Mag Plus 90 tab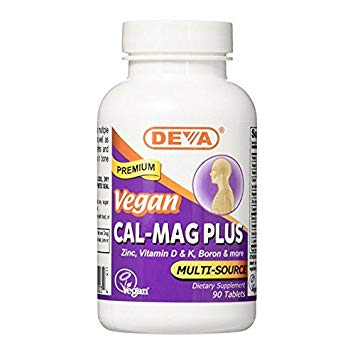 Benefits
• Protects against bone loss and promotes normal bone development
• Certified Vegan by The Vegan Society
• Contains calcium in amino acid chelated form
• Includes a comprehensive calcium formula
If bone loss is a concern, this supplement is recommended. As a plus, it's also certified as Vegan. In addition to calcium, vitamins and nutrients include magnesium, Vitamin D, Vitamin C, zinc, boron and copper. It also contains certain herbs to increase the bioavailability of calcium when used in conjunction with an effective diet.
Amazon Price: $7.93
Nutrigold Vitamin D3 Gold (in Organic Olive Oil), 2000 IU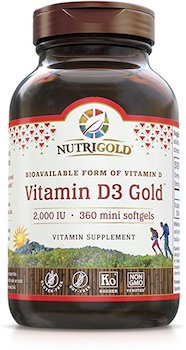 Benefits
• Preservative-free
• Soy-free
• 5,000 IU per softgel
• Contains GMO-free organic olive oil for absorption
This high potency Vitamin D3 supplement uses a natural, highly bioavailable form of Vitamin D sourced from Lanolin. The Vitamin D3 contained in this supplement is designed to help maintain normal blood levels of calcium and phosphorus. Unlike some Vitamin D supplements, which tend to be large, the pills are small and easy to swallow.
Amazon Price: $18.76
The New Encyclopedia of Vitamins, Minerals, Supplements, and Herbs: A Completely Cross-Referenced User's Guide for Optimal Health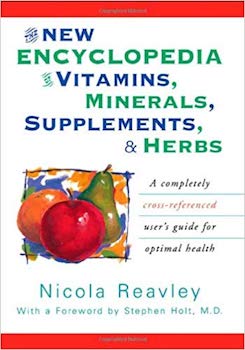 If you're new to vitamin supplements, or just trying to sort through all the different products on the market, this is good starting point when it comes to getting all the information you need before making a purchase. The book also includes dietary recommendations, including tips on how to create an effective diet. You'll find a detailed description of various supplements and information on the vitamins found in most supplements. You also get details on how a supplement works within your body. The book includes both a quick reference section and more detailed facts and figures, making it a handy reference tool.
Amazon Price: $10.99 (paperback)