While your kids may consider the "cool factor" the most important consideration when choosing a laptop, parents know that other assets are just as important before making a purchase. Think about what your kid uses their laptop for most of the time. The answer is likely some combination of schoolwork, playing games, watching videos and communicating with friends. The following is a guide for choosing the best laptop for your kids along with some laptop recommendations to consider.
Preparing Your Kids Early for a Laptop
Laptops are no longer something to considered for only high school and college kids. Many schools introduce kids to computers even before the first grade. Granted, a first grader doesn't need a supped up laptop with all the bells and whistles. However, some type of laptop is certainly a practical investment, even a "training" laptop can be a worthwhile investment to introduce kids to the basics.
Make a List of Likely Uses for A Kids Laptop
Before you get hooked with various sales pitches, take a moment to put together a list of your child will likely use their laptop. Depending on the age ofyour child, this is likely to include the need for easy Internet access and the ability to view video images, whether it be a full-length movie or an educational tutorial. Don't forget to include security features since not all children consider the consequences of obtaining a nasty virus before downloading attractive apps or opening emails with attachments.
Most Popular Kid-Friendly Laptops
AWOW Mini Touch Screen Windows 2-in-1 Laptop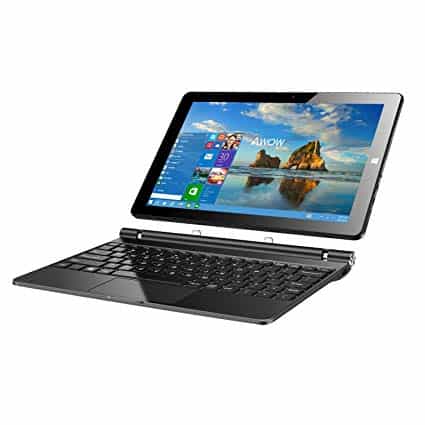 • Max screen resolution of 1280 x 800
• 1.4 GHz processor, 2 GB RAM
• 32 GB ROM
• Built-in WiFi and Ethernet port
• 2 USB ports, SD card slot
This laptop uses Window 10 operating system. It's light weight makes it easy for children to carry in the backpack or when traveling. The SD memory card allows for convenient uploading of files, photos and videos. It takes a 3200mAh battery that works for up to 6 hours.
RCA Viking Pro 10″ 2-in-1 Tablet/Laptop Computer with Touchscreen and Detachable Keyboard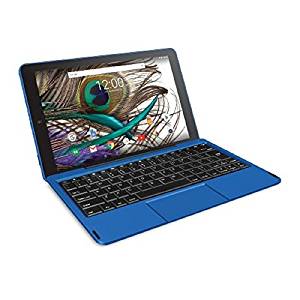 • 10.1 inch screen
• 1.3GHz Quad-Core processor
• 32GB of storage drive
• 1GB RAM
Kids will love the glossy widescreen display since it's rich in colors. Parents will appreciate the fact that it ships in "frustration-free" packaging. A spacious trackpad is ideal for smaller fingers. The built-in battery lasts for up to 6 hours between charges.
DirAction Classmate PC NL2
• 10.1 inch resistive touch screen
• Windows 7 Home Premium 32-bit
• 2 GB memory, 160 GB hard drive
• Intel Learning Series Software Suite
Designed with kids in mind, the unique hardware and software combination makes this laptop ideal for elementary school and high school children. Parents will appreciate the spill-resistant keyboard and scratch-resistant touch screen.
VTech – Brilliant Creations Beginner Laptop
• LCD color screen
• 80 learning games
Designed with younger children (ages 4-7 recommended) in mind, this beginner laptop has a working mouse and joystick to help kids learn how to use a laptop while having fun at the same time. Kids will love this bright, lightweight role-play laptop while learning basic skills in a fun, interactive way.
VTech – Brilliant Creations Advanced Notebook
• 4.5 inch LCD color screen
• 120 learning games
This advanced notebook is a step up from the previous "training" laptop. Also from VTech, this laptop is a real computer with a working mouse designed to give kids a safe, engaging way to learn.
Tanoshi 2-in-1 Computer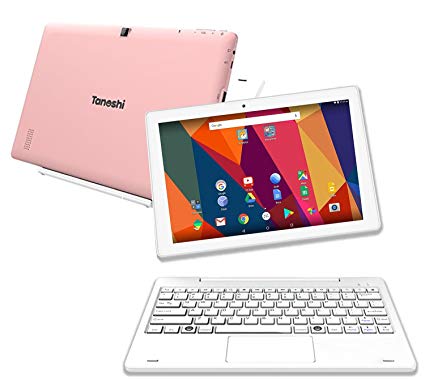 • Andriod 7.0 Nougat
• 1.3GHz ARMv7
• 2GB RAM, 32GB SSD
• 10.1-Inch HD touchscreen
Older kids will appreciate the webcam feature. Parents will appreciate the solid customer rating and the value when you consider what you get for a reasonable price. A nearly 6-hour battery life between charges gives kids plenty of time to do their homework and have a little fun too. Parents get the added peace of mind of a 1-year limited warranty.
ASUS VivoBook 11.6-Inch Laptop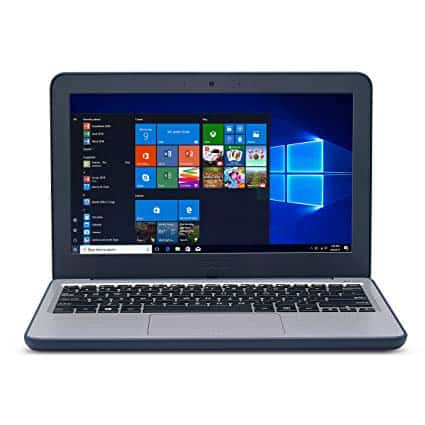 • Intel Core Dual Core Celeron N3350M processor
• 64 GB eMMC flash storage
• Windows 10
• 11.6-inch screen
Since this laptop is more of an investment, it tends work best in terms of getting more bang for your investment for high school students getting ready for college. It can easily be upgraded with additional software as your young student's needs change. An innovative rescue and recovery feature comes in handy for those accidental delegations or other emergency situations where data may be lost. The battery life is about 11 hours between charges.
Atoah 7 Inch Mini Notebook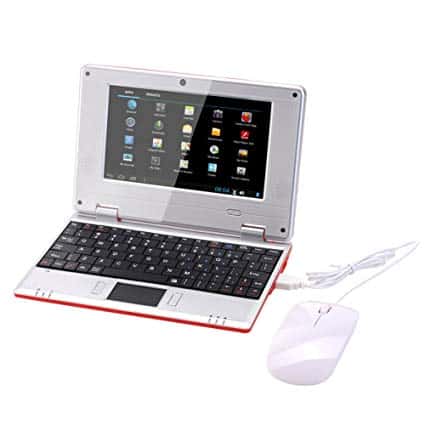 • 7-inch screen
• 4 GB hard drive
• Android 4.1 OS
• 2 USB ports, SD card slot
Kids who appreciate style will enjoy this laptop, which is affordable enough for parents to appreciate too. It comes with the following options already installed: Facebook, Twitter, YouTube, NetFlix and ToonGoogles Cartoon Videos. The only drawback is that it has about 3.5 hours of work time, but that tends to be sufficient time for kids transitioning from a learning laptop to a more functional one like this model.
Goldengulf 7″ Mini Computer Laptop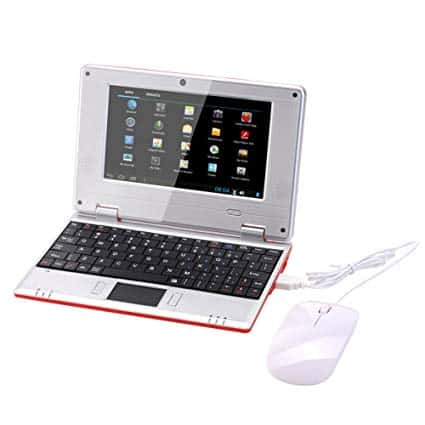 • 7-inch screen with 800 × 480 resolution
• 4 GB hard drive
• Built-in camera and built-in stereo speakers
• 2 USB ports, SD card slot reader
Trendy kids will enjoy the bright color. There's plenty of storage space available to store school work along with videos, games and photos. As an added bonus, it comes with a velvet pouch case to prevent scratches while being transported from one place to another. It also comes with a mini optical mouse and a charger.
Apple MacBook Air 11″ Laptop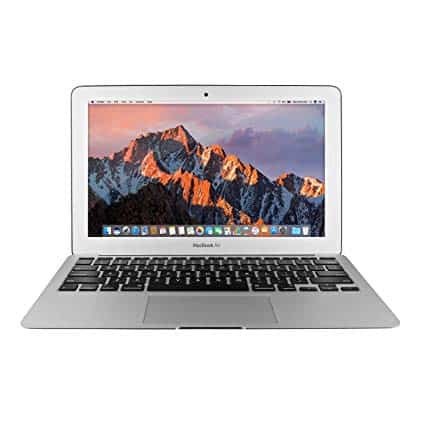 • 11.6-inch screen with 1366 x 768 resolution
• 128 GB hard drive
• 1.6 GHz dual-core Intel Core i5
• Apple Mac OS X
This laptop has all the features your child is likely to want at a fraction of the cost of buying new. You still get plenty of options, a decent amount of storage and the ability to customize with compatible software. The 9-hour battery life between charges is a slight drawback, otherwise it's a cost-effective choice for most usage needs.