Laptops aren't just for the young. The young at heart can also enjoy the convenience of remotely accessing emails, photos, messages, watching movies and exploring social media. Whether you're looking for a laptop for a senior who's well-versed in technology or you're introducing a senior in your life to the wonders of the modern age, it's important to find a laptop that's tailored to the users' needs and abilities. The following is a guide for choosing the best laptop for the senior in your life along with some laptop recommendations to consider.
Consider Usability
Most seniors appreciate a laptop that's easy to use. This makes touchscreens especially appealing to seniors, especially those not experienced with manipulating the keyboard to go from one function to the next. Some seniors may appreciate a dual-function laptop that can be used as a tablet for convenient touchscreen navigation between functions while others may prefer a full keyboard.
Determine Desired Features For A Senior's Laptop
Take a moment to talk to the intended user to determine which features will likely be used the most. Not too many seniors are serious gamers However, many seniors do appreciate the convenience of being able to check and write emails, work on various documents, read newspapers and books and video chat with long-distance relatives.
Most Popular Senior-Friendly Laptops
Acer Aspire E 15, 15.6″ Full HD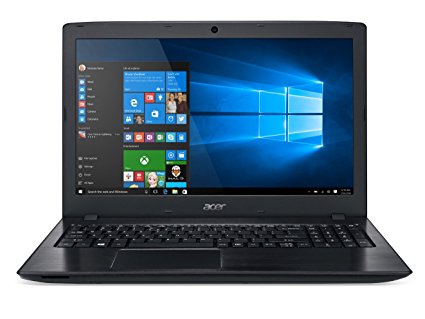 • Intel Core i3 processor
• 1TB HDD
• 15.6-inch screen with 1920 x 1080 pixel resolution
Crystal-clear sound and video coupled with a larger screen size make this laptop a good match for the senior in your life. Gesture technology makes navigation nearly effortless. Seniors will appreciate the sound quality, designed to nearly eliminate any distortion. The 13.5 hour battery life isn't great, but the auto-backup feature helps to compensate for that shortcoming.
Dell Inspiron 15.6-Inch Laptop (i15RV-954BLK)
• Intel Pentium-2127U Processor
• 500 GB hard drive
• 15-6-inch screen with 1366 x 768 pixel resolution
• Windows 8 with cloud storage options
Seniors will appreciate the speed of this laptop along with the easy-to-use features such as the ability to sync files. From accessing social media to sending and receiving emails, this laptop easily transitions from one function to the next. The thin design is another plus for seniors looking for a device that can be quickly stored or carried.
Samsung Chromebook (Wi-Fi)
• Samsung Exynos 5250 Dual Core Processor
• 16 GB hard drive
• 11.6-inch screen with 1366 x 768 pixel resolution
• 2 USB ports
• Built-in dual band WiFi
This attractive laptop offers a contemporary look with a sleek, lightweight design that makes it easy to transport and store. Chromebooks like this typically have high-capacity storage to hold everything from vacation photos to important documents. Built-in anti-virus protection allows for stress-free Web browsing. Many of the most popular Google products are already installed and ready to use right out of the box.
Toshiba 13.3-Inch Chromebook
• Intel Celeron N2840 2.16 GHz Processor
•16GB (eMMC; 4GB RAM
• 13.3-inch screen
The spacious touch pad leaves plenty of room to get work done without feeling crowded, especially when performing multiple tasks. Seniors will appreciate the fact that security updates are automatic and free with no need to worry about installing updates on your own. There's also plenty of room for storage with 100 GB of Google Drive online storage included. The 8-hour battery life is excellent for seniors on the go, especially if you don't want to worry about frequent recharging.
HP Pavilion 10-e010nr 10.1-Inch Touchscreen Laptop
• AMD A4 1.0 GHz
• 320 GB hard drive
• 10.1-inch screen with 1366 x 768 pixels
Multi-touch gestures make combined with a reasonable price make this laptop a good buy for seniors who want the basic features of a laptop coupled with easy-to-use features. A nearly full-size keyboard makes it easier to type. A variety of HP apps can be safely purchased through the Windows Store to further customize this laptop. Thin and light, this device can be carefully transported just about anywhere.
Toshiba Satellite 15.6-Inch Laptop
• Intel Celeron N2840 Processor
• 500 GB hard drive
• 15.6-inch screen with 1366 x 768 resolution
Seniors will appreciate this laptop since it forgoes the bells and whistles and focuses more on practical features like built-in WiFi. A comfortable keyboard makes it easy to multitask when checking email, using social media or video chatting with friends and family members.
Asus X200CA-HCL1104G 11.6 inch Touch Screen Laptop (Windows 8, 4GB Memory, 320GB Hard Drive, Black)
• Intel Celeron 1007U Dual-core 1.5GHz Processor (no optical drive)
• 4 GB hard drive (with media card reader)
• 11.6-inch screen with 1366 x 768 resolution
The bright screen is ideal for seniors who enjoy watching movies on the go. It's also good for viewing emails and composing social media posts with high-resolution clarity. A built-in webcam and microphone makes it easy to communicate with family members with little set up on the user's part. A 3-cell battery ensures a decent amount of mobile use time before a recharge is necessary.
HP Chromebook 14 inch
• Intel Celeron 2840 2.16GHz Processor
• 16 GB eMMC
• 14-inch screen (with Intel HD graphics)
A fast operating system with easy access to common functions make this laptop a perfect match for the senior in your life. Password protected files can be accessed anyplace where there's Internet access. A built-in solid-state drive allows files and photos to be conveniently accessed offline.
HP Pavilion 15.6-Inch HD Laptop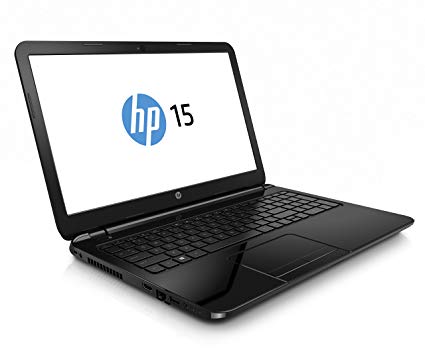 • 1.8GHz AMD Quad-Core Processor
• 500 GB hard drive (with multi-format digital media card reader)
• 15.6-inch diagonal HD display with 1366×768 resolution
A full-size keyboard and numeric keypad make typing a breeze with this laptop. This isn't the lightest model available, but it does have a decent amount of capabilities and a bright viewing screen for everything from reading emails to watching videos or movies.
Gateway 15.6″ Laptop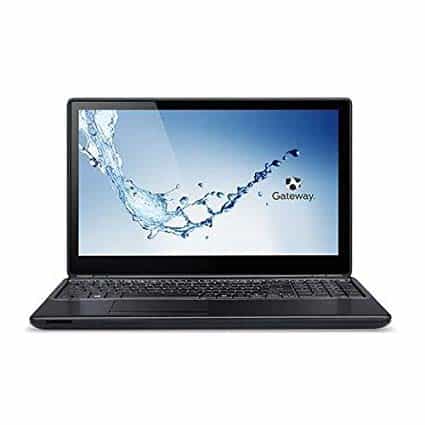 • Intel Core i5 3337U 1.8GHz Dual-Core processor (with Windows 8.1)
• 750 GB hard drive with SD card reader
• 15.6-inch HD Touchscreen with 1366 x 768 resolution
For seniors who prefer the latest in technology, this laptop has the most recent Windows operating system. It doesn't have all the pizazz you'd get with more expensive models, but it's good for watching movies, browsing online, staying connected with social media and word processing.